Red, White and Blueberry Squares

"God Bless America! I have a new Prez, and so do you! Congrats!"
I first posted this recipe in 2008.  It was a fantastic time.  Full of HOPE.  My kids were still at home, we had a new inclusive President, I was still running, and was training for the NYC marathon…so I was super thin.
Since then, both kids moved back east for college and jobs. My knees blew out and I am trying (in vain) to love swimming just as much.  And I have to muster all the strength I had for marathons to get through each day with any sort of hope for the future.
It's grim in my world.
BUT–I actually do have a little hope.  I have begun participating in the process!  I just won a local caucus to become a Democratic Party Delegate for my region, in an attempt to usher the DNC towards it's former greatness.  We'll see if the little guy can make a difference.  I'm thinking, yes!
In honor of Inauguration Day (or in mourning for it, as the case may be) I give you a patriotic treat. You may need to use frozen fruit this time of year, but they will be sweet and tasty anyway, I promise.
These squares have a crisp and nutty oat base that is topped with cheese-cake and studded with sweet, ripe berries.
INGREDIENTS
1 cup rolled oats
3/4 cup all-purpose flour
1/3 cup brown sugar
1/4 cup walnuts, chopped
1/4 tsp. baking soda
1/4 tsp. kosher salt
6 TB. (3/4 stick) unsalted butter, melted
2 (8oz.) pkg. cream cheese, softened
3/4 cup sugar
2 TB. all-purpose flour
2 eggs
1 tsp. vanilla extract
1 pint fresh raspberries
1 pint fresh blueberries
METHOD
Preheat oven to 350˚F. Coat a 9×13″ baking dish with pan spray. In a large bowl mix together oats, flour, brown sugar, walnuts, baking soda and salt. Add melted butter and stir to moisten. Press into prepared pan and bake 10 minutes, until lightly browned.
Beat together cream cheese and sugar until smooth and creamy. Mix in eggs, one by one, and vanilla. Spread on top of crust. Distribute berries evenly across the surface, and press into cheese gently. Bake 15-20 minutes, until cheese is set and just begins to brown. Cool completely, then chill at least 2 hours before cutting and serving.
Peachy Keen Variations: These squares work well with lots of fruits, including peaches, cherries and plums.

So Long Mr President.  You have been an inspiration.
"Yes We Can … eat yummy snack cakes!"
Print this recipe
---
click here to see all the recipes in our

FEATURED BOOKS:
Salt: The Essential Guide to Cooking with the Most Important Ingredient in Your Kitchen
More than 100 mouthwatering recipes―plus nearly 50 varieties of infused salts―with beautiful, full-color photography will help you transform this classic, humble ingredient into a star seasoning.
Mug Meals: More Than 100 No-Fuss Ways to Make a Delicious Microwave Meal in Minutes
Dinner on the go, cooking for one, or just want to mix up a quick snack? Mug Meals will show you how!
No-Churn Ice Cream: Over 100 Simply Delicious No-Machine Frozen Treats
Discover how to make homemade ice cream and other desserts!
The Spiralized Kitchen: Transform Your Vegetables into Fresh and Surprising Meals
Get the most out of your spiralizer with these delicious and inspiring low-carb recipes!
Frozen Fruit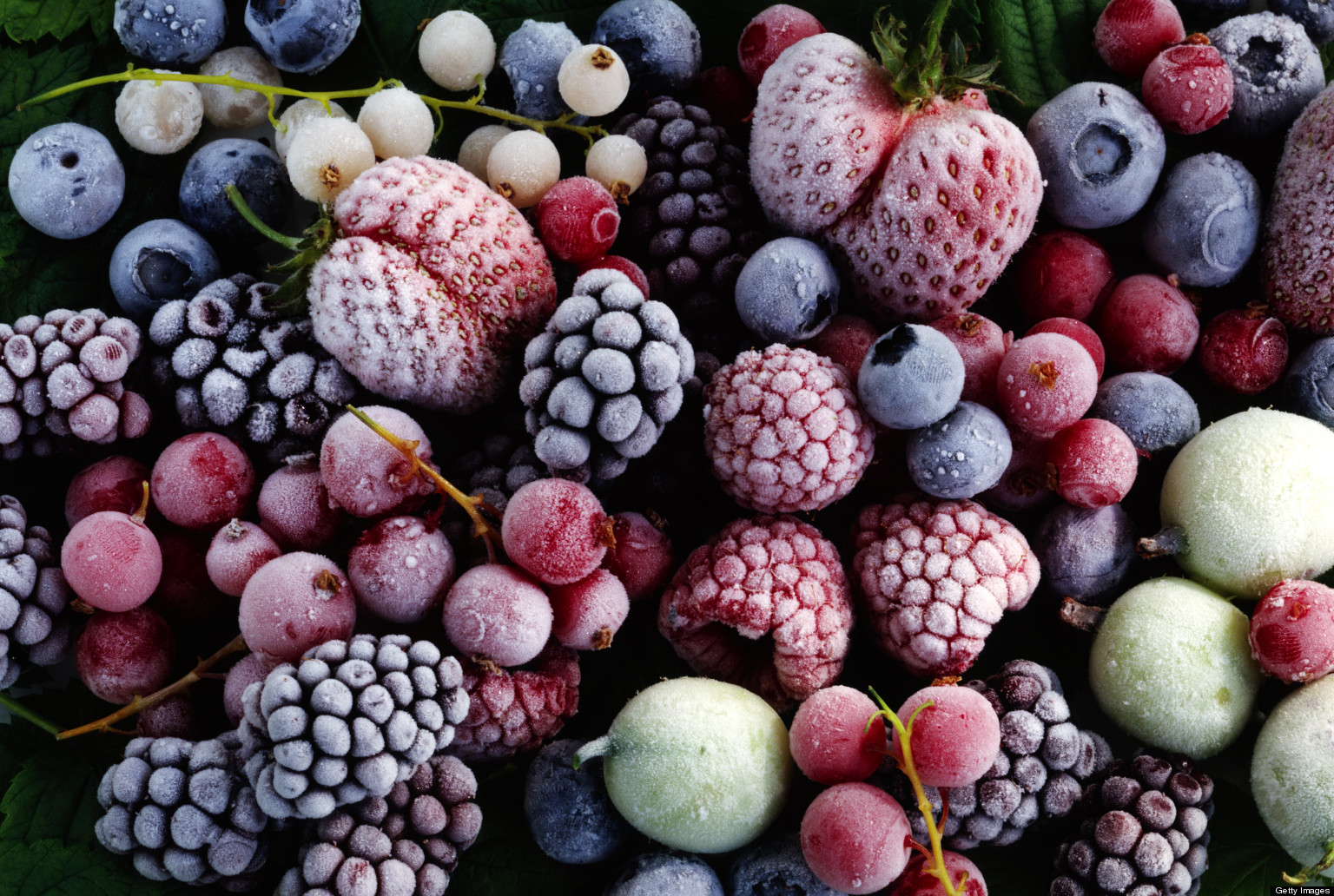 There are berries available year 'round in American grocery stores, which is super convenient. But I feel uneasy about buying fruit out of season that has been shipped from far away. The damage to the planet through the fossil fuels used to get them to me is hardly worth it. The need I have to present a pretty dessert is far less important than the need I have to leave a healthy planet for my future grand kids. I just don't feel good about it, no matter how favorable the reviews of said dessert is.
I have no problem buying locally processed frozen fruit, but I prefer to freeze my own fruit when it is in season. No special technique is required. Sure, canned fruit, jams, and preserves are fine. But I like to hold it in zipper bags in my freezer, sans sugar or any other preparation. That frees me up to use it in whatever amazing recipe I come across later in the year, including savory recipes. I wash it, pick it free of stems, leaves, and seeds, and store in quart –sized plastic bags (which I reuse over and over…because planet).
Print this technique
---
Follow on Tumblr